Social Security Benefits for Elderly
Social Security benefits help millions of elderly individuals cover their expenses and stay out of poverty. According to the Center on Budget and Policy Priorities, Social Security benefits lift over 14.7 million elderly individuals out of poverty.
Social Security benefits give partial replacement income to eligible retirees and disabled individuals and their spouses, children, and survivors. Your earnings history will determine your Social Security package. The year you were born, and the age when you started to claim Social Security will also play a role.
The Social Security Administration (SSA) provides the majority of income for 65% of elderly beneficiaries, and it is the sole income source for 24% of them. Social Security provides the bulk of income for 76% of those aged 80 or older. SSA also provides all of the financial means for 47% of those aged 80 and above.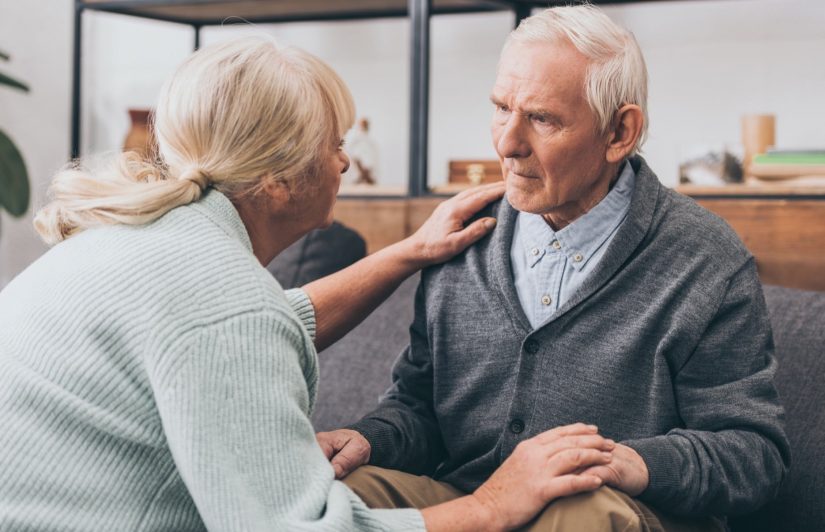 Seniors and Social Security Eligibility
You ordinarily need to have worked for at least ten years before qualifying for Social Security retirement benefits. The SSA assigns credits for paid taxes. Currently, you'll earn one credit for every $1,470 in earnings. There is a maximum of four credits allowed each year. Most individuals need 40 credits before they are eligible for SSA retirement benefits.
Social Security Survivor Eligibility
Social Security could pay benefits to your spouse, parents, and children when you pass away. You'll need to have obtained at least six Social Security credits in the three years before your death. Your spouse could receive Social Security benefits once you retire, even if they've never worked outside the home.
Spouses that are at least 62 years old can apply for SSA benefits at a reduced rate. If your spouse waits until full retirement age, they could receive up to half the amount of your monthly benefits without lowering your payments. The limit for benefits received by spouses and children varies, but they're generally between 150% and 180% of your SSA retirement benefits.
If you reach retirement age with school-aged or severely disabled, those children could qualify to receive benefits based on your monthly entitlement. Your children could receive monthly payments up to half of your entitled benefits without decreasing your Social Security benefits.
Social Security Disability Eligibility
If you have a disability that prevents you from working, will last a year or longer, or ultimately lead to your death, then you could qualify for Social Security Disability benefits. Disability eligibility requires that you were working when your disability began.
Your age will determine the number of credits you'll need to have earned to receive disability benefits. If you're at or above the age of 62, then you'll need 40 credits before you're eligible.
Survivors, spouses, and children could receive survivor benefits in addition to your disability benefits. When approved, the payments you all receive will be based on your lifetime earnings and begin six months after the date of your disability.
SSD Grid Categories
The SSA enacted grid rules in consideration of the difficulties older claimants face while making vocational adjustments. Grid rules use the following factors to determine whether an applicant is eligible for disability:
Age of the applicant
Applicant's education level
Applicant's past work and skill level
Applicant's learning potential and additional skills
Applicant's residual functional capacity
SSD Age Categories
The older you are while applying for disability benefits, the easier it may be for you to get approved. The Social Security Administration assumes vocational adjustment meaning that it is harder for an older individual to learn a new occupation, skill, or transition into a new workplace.
The SSA divides applicants into groups of younger individuals (18 through 49), those closely approaching advanced age (50 to 54), individuals in advanced age (55 and over), and those quickly nearing retirement ages (60 and over).
Who Won't Get Social Security Benefits
All retirees in the United States could receive Social Security benefits when they stop working if they've reached retirement age, of course. However, if you have only spent a limited amount of time in the U.S. workforce, then you may not qualify.
If you do not qualify for Social Security benefits, you will need to ensure that you can support yourself in retirement. That's why it's imperative to understand if you are eligible for benefits. With over 60 years of combined experience, our boutique firm allows us to take our time and give you the expertise and attention that your Social Security matter deserves.
We are a full-service law firm dedicated to obtaining the maximum benefits from all the available resources. At Pisegna & Zimmerman, LLC, our clients are our main priority. Call our office today and see how our team can help you!​​
Useful Articles