Social Security Appeals Attorney in Los Angeles
---
Sometimes the final decision on whether you will receive Social Security Disability benefits or not doesn't satisfy your needs. Social Security Disability benefits are mainly granted if you have a condition that causes a disability, preventing you from gainful employment. This depends on the medical evidence provided in your application and whether it meets the Social Security Administration's guidelines for a qualifying disability. If you are unhappy with the Social Security Administration determination results, you can enter into the social security appeals process that follows a four-step process.
Suppose you are disabled, unable to commit to a full-time job, but have been denied your Social Security Disability benefits. In that case, you can contact a Social Security Appeals Attorney in Los Angeles today. Call Pisegna and Zimmerman today for a free consultation regarding the appeal process.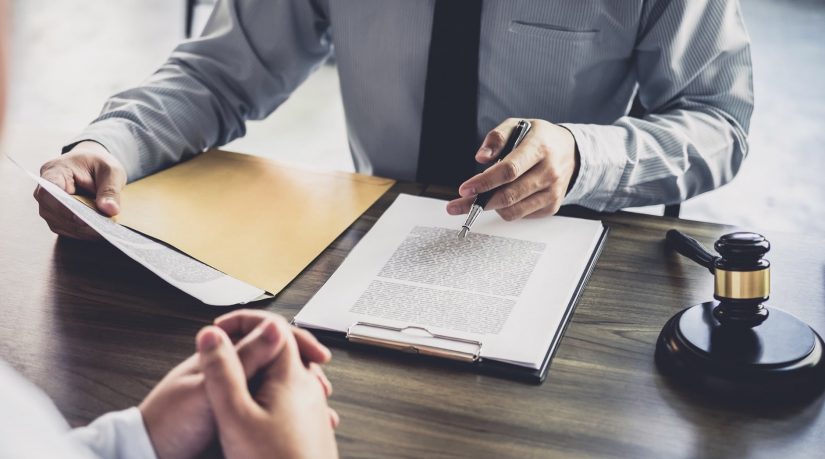 Social Security Appeals Process
It can be stressful and quite confusing going through the appeals process. This is because a lot of the required medical paperwork can have some information that is overlooked or left out, leading to a denial due to an incomplete application. To get a better understanding of how to remedy the situation, learn more below about going through the appeals process to reverse the previous errors that were included in your initial application.
Apply for Reconsideration
Not all is lost after a disappointing denial of Social Security benefits or Supplemental Security Income. After you received the notice letter of the Social Security Administrations' decision, you still have 60 days to appeal this result. The first step of the appeal process is to enter into the reconsideration process. The reconsideration is a renewed review of your submitted claim. This will be completed by an individual who was not involved in the original determination. You must provide additional evidence along with the previous medical information you initially submitted. You can do this online, and you can choose to request reconsideration for a medical determination or a non-medical determination. While the medical decision is based on treatment evidence, the non-medical determination is based on anything that is not related to a disability. This can include overpayments, living arrangements, income, and resources.
Request a Hearing with an Administrative Law Judge
This hearing is designed for two areas: the non-medical determination, and the medical determination, similar to the reconsideration stage. This hearing is managed by an administrative judge who was not involved in the initial decision on the first review. Typically, the hearing won't be conducted further than 75 miles from your home. If the reconsideration is not something you can agree with, you have the opportunity to request a hearing through the designated website portal. The hearing may be set up through video streaming at one of their hearing site locations or in person at one of their hearing offices. After the request has been submitted, the administration will send you a confirmation package that helps you better understand how the process works. You can choose whether you want a video hearing or an in-person hearing, depending on what you prefer or what is more convenient for you. If you decide to opt-out of either the in-person or video hearing, you would have to send in the form they provide in the package. The administration will also designate a day and time at a location nearby you and will reschedule it if necessary for your convenience.
Request Review by the Appeals
Another concern is if the Appeals Council denies a request if they feel that the hearing decision was a sound one, and followed the rules and regulations of social security qualifications. The Appeals Council may review your case again and deliver it to the administrative law judge to be reviewed. Also, if you continue to disagree with the final decision with the hearing, you can again request a review with them through their online portal.
Filing An Appeal With The Federal Court
Filing an appeal with the federal court is a last-ditch effort to receive an appeal on a case that has been overlooked or denied. You would have to find an office utilizing the social security office locator and call their phone number. You can also contact the main office line, where they will forward you to a local office as well. Currently, in-person services are suspended, so all federal appeal requests have to be done over the phone, online, or sent through a fax machine.
What To Include in Appeal Request
The main reason many of the disability claims are denied is due to errors or missing data. Despite this slight oversight, you still have to provide a letter strong enough to convince the social security administration that you should have your claim reviewed. Pay close attention to the letter you received and try to understand why your case wasn't approved in the first place. Then, try to fill in the gaps and respond with an argument for why your case should be reconsidered. Identify if it is a non-medical or medical reason for denial.

If mistakes were made on the part of the administration, make sure that you point out their errors in dealing with your information. Always be polite and stick to the point, even if you are upset. If it is your fault because you left out some important information, provide that medical information with the appropriate evidence to support it. Be sure you attach medical records, additional statements from the doctor if your condition grew worse, and doctors' recommendations on how severe the disability is concerning your employment. You can also include new medical tests that reveal how serious your condition is. Include as much detail and proof as you can.
Additional Questions About the Appeal Process
You can receive professional advice when you are ready to begin the appeal process, making the operation more straightforward. Contact Pisegna and Zimmerman today for a consultation and guidance on how to write your appeal letter.
Other Articles